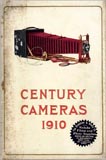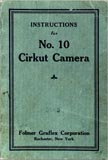 Cirkut Camera Literature
The links on this page will take you to PDF files of Cirkut catalogs and brochures. If you just click on the link you will probably view the items in your web browser (depending on your settings). If you would prefer to download the files to your computer, just right click the link (or click and hold for Mac users) and select "download" or "save". Then you can view or print the items by opening them in Adobe Acrobat Reader.
The Century Camera items are here courtesy of Douglas Chadwick. We welcome other contributions.
---
Contact: crabtree@cirkut.org
©2004 cirkut.org
This page last updated 2/4/04.